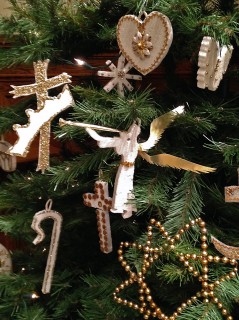 Weekly Sunday services: 8:00AM and 10:45AM
Services alternate between Service of Holy Communion and
Service of the Word on a weekly basis.
Second Sunday of each month: Children's Time and Children's Choir singing at 10:45am service.
Sunday Church School for ALL ages at 9:15AM
"Sermon on CD" – This project is sponsored by the Evangelism Committee.  One Service is recorded weekly with 1 CD of that service created. Other special services are also recorded such as Maunday Thursday, Good Friday, and Christmas Eve. The inaugural service was Church Music Sunday on June 2, 2013. CD's are available to borrow from the Church library. The CD's are located on the bottom of the shelf on the wall between the doors. If you need to borrow a CD player, either contact the church office or a member of the Evangelism Committee.
Worship CDs are available for the Dates listed here.
Cancellation of Worship Services or Sunday School due to inclement weather – Please tune in to WFMZ TV Channel 69 or visit wfmz.com
 Worship Schedule
Jan   Feb    Mar    Apr   May   Jun   Jul   Aug   Sep   Oct   Nov   Dec